Units of the German Army Air-Mobile Division (Deutsches Heer, DLO - Division Luftbewegliche Operationen) are demonstrating tactical situations:
1. Area infiltration, fast-rope repelling, secure of an area: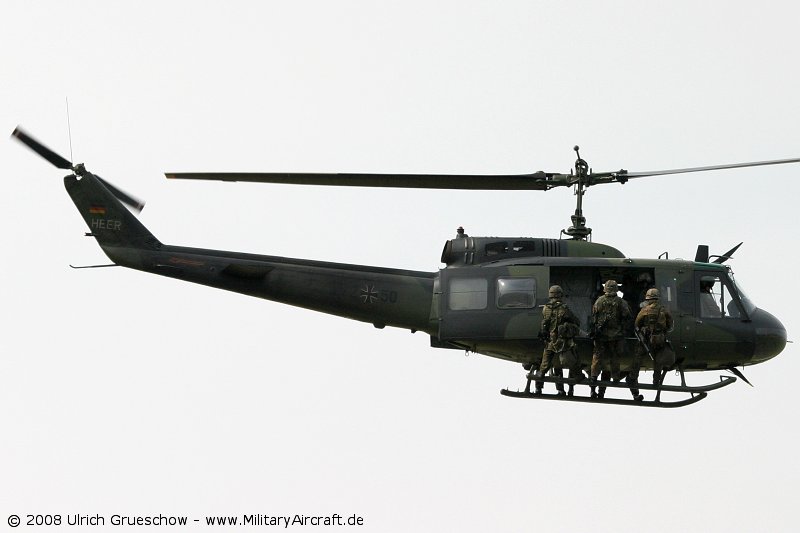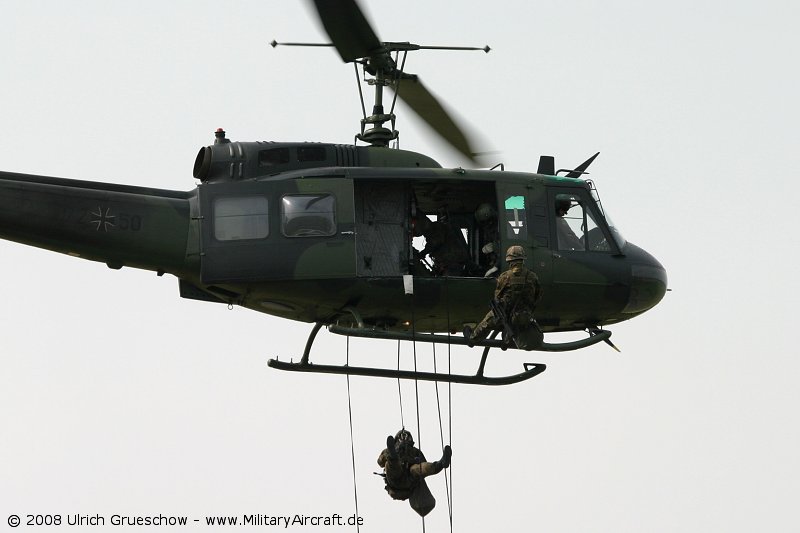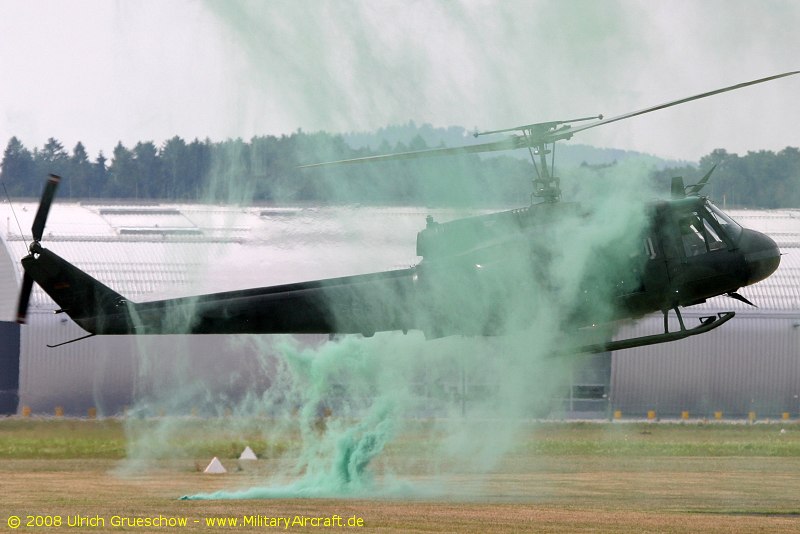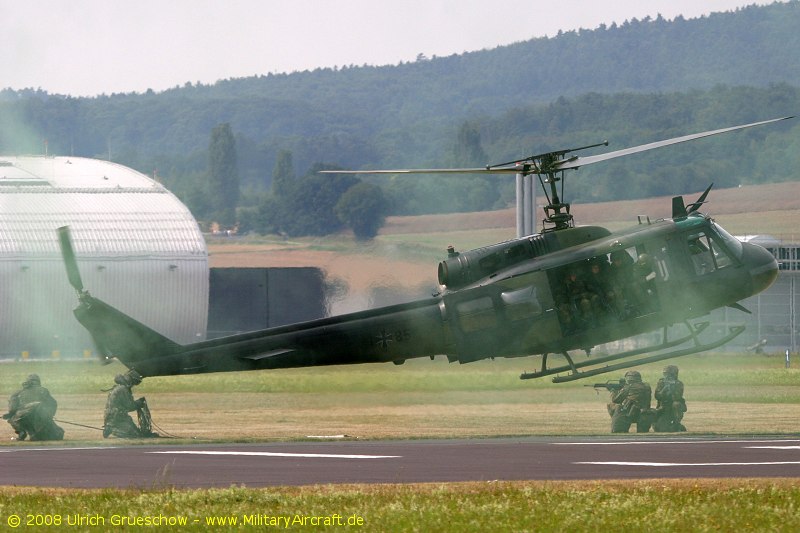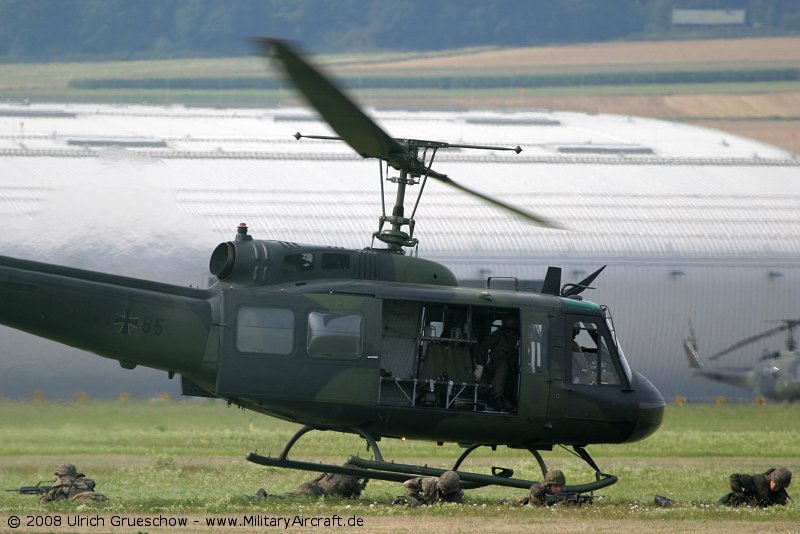 2. Drop-off infantry fighting vehicles: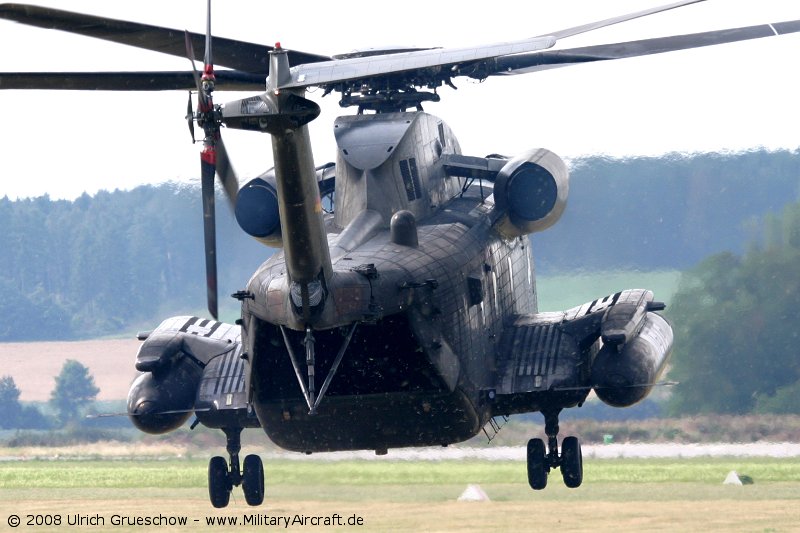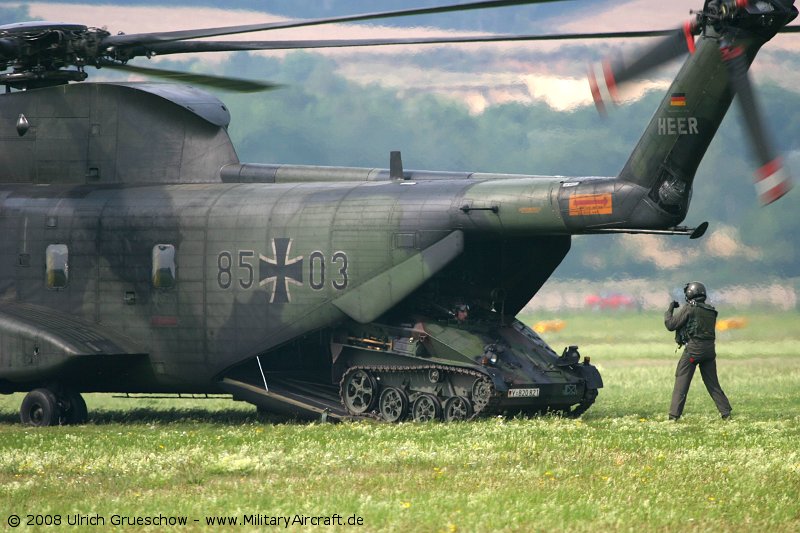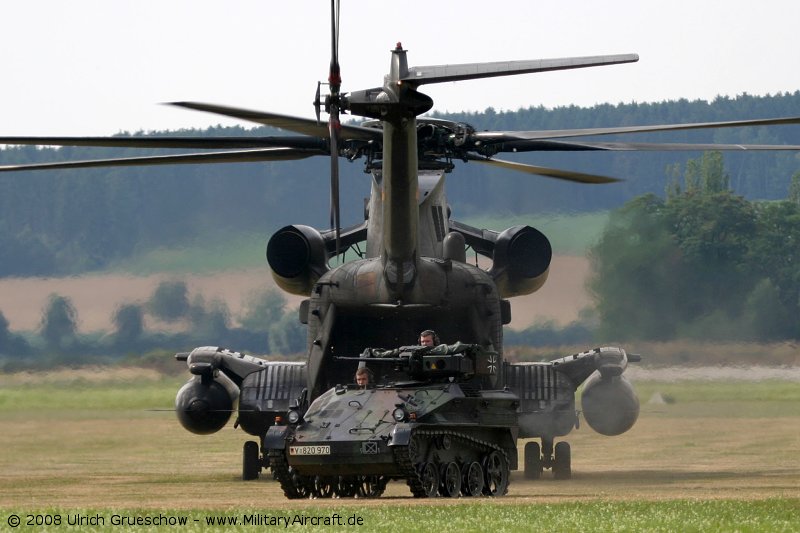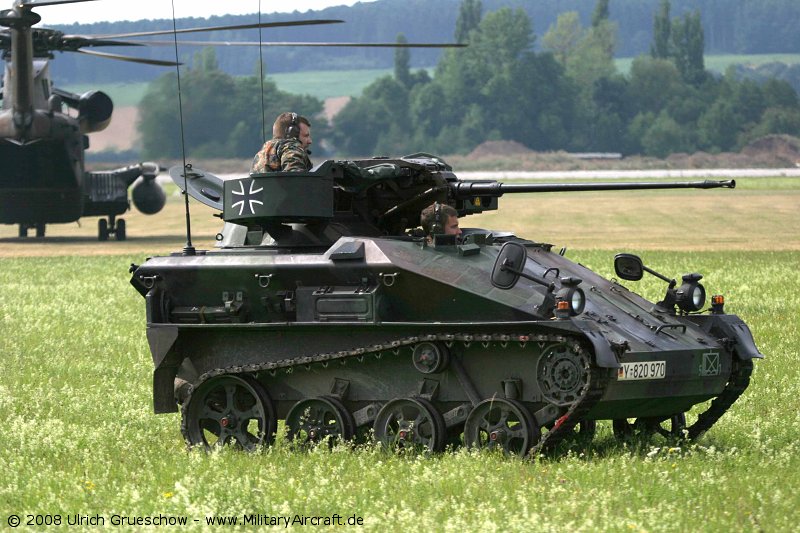 Wiesel Armoured Weapons Carrier (AWC) is a German light air-transportable armoured fighting vehicle. The tactical sign on the front-side means "5th Co./1st LIRgt (A)". (see below)
3. Establishing a tactical control point/temporary checkpoint (TCP):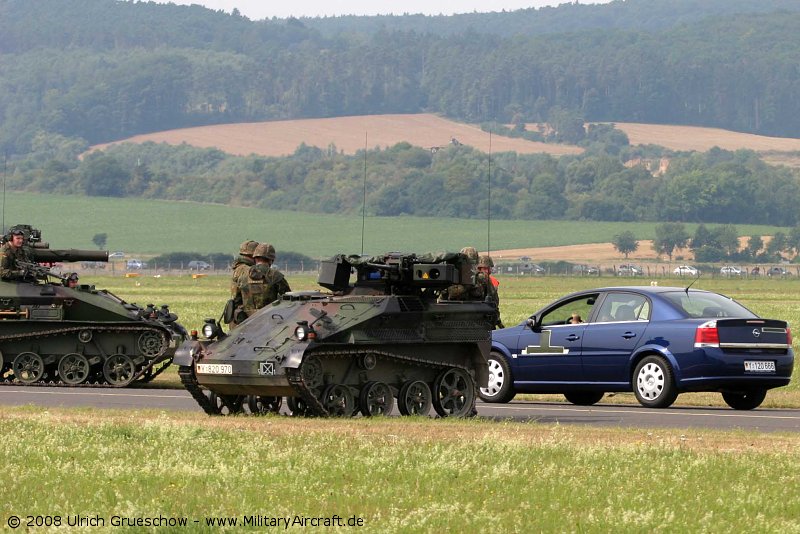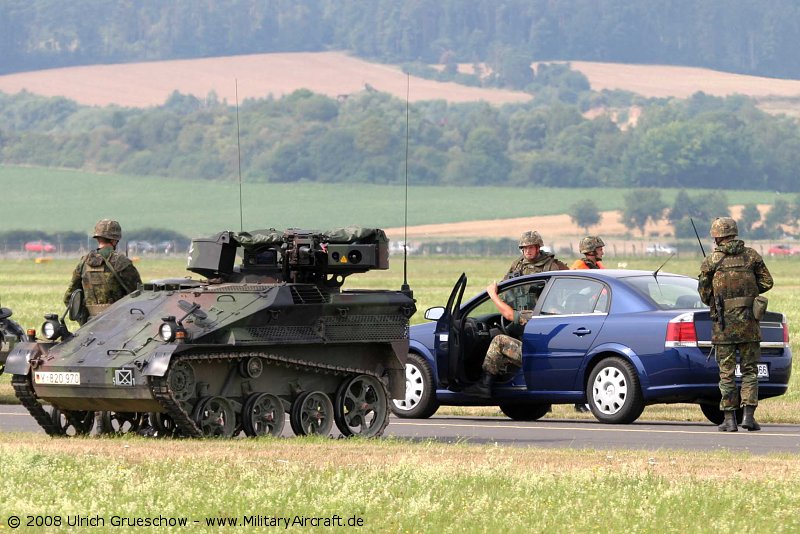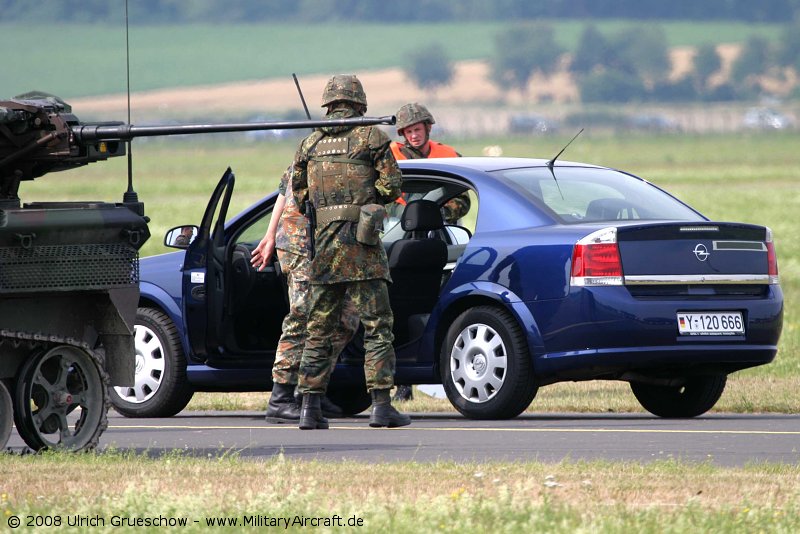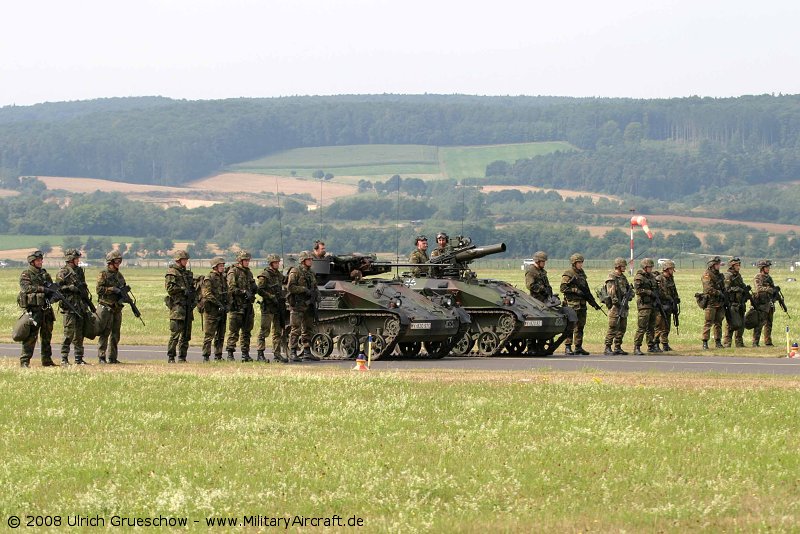 4. Air-Mobile checkpoint by helicopter: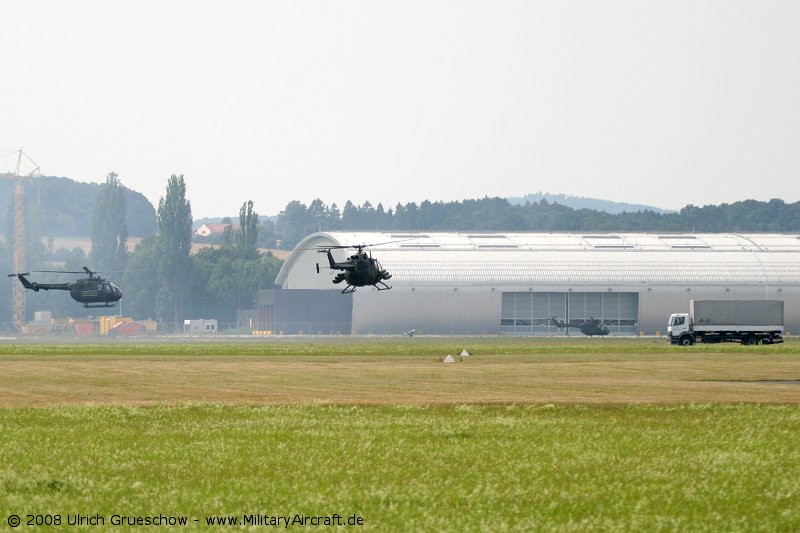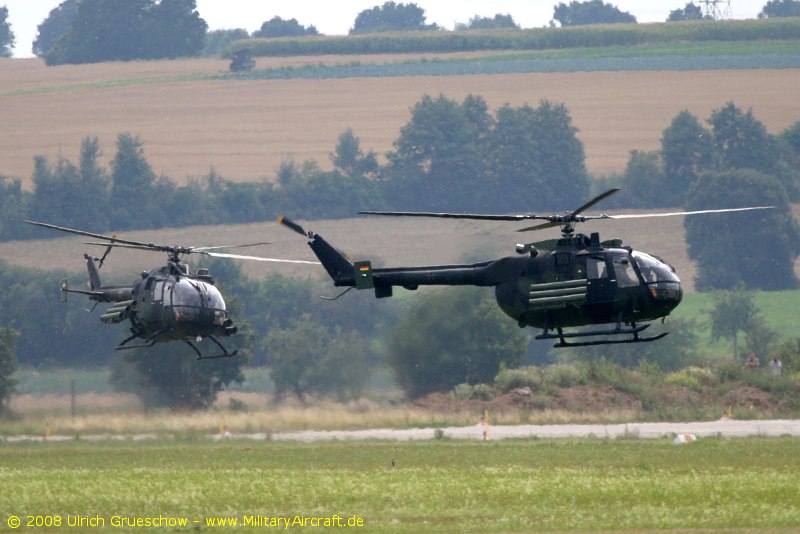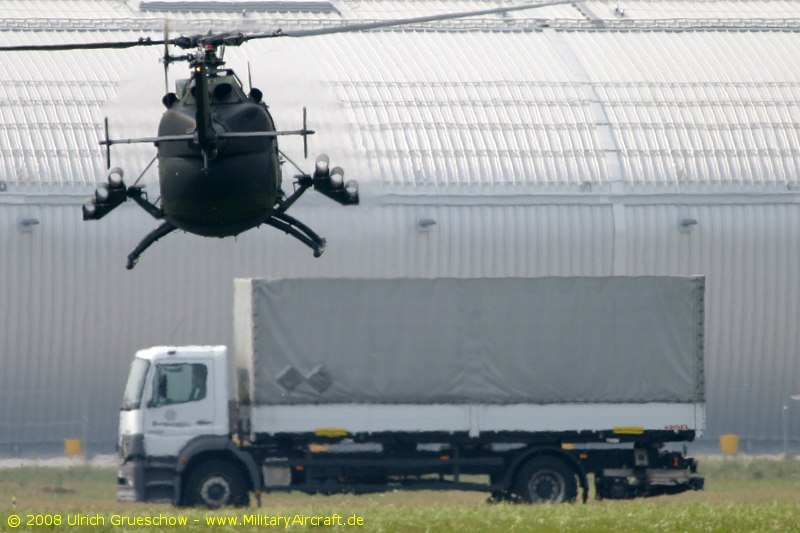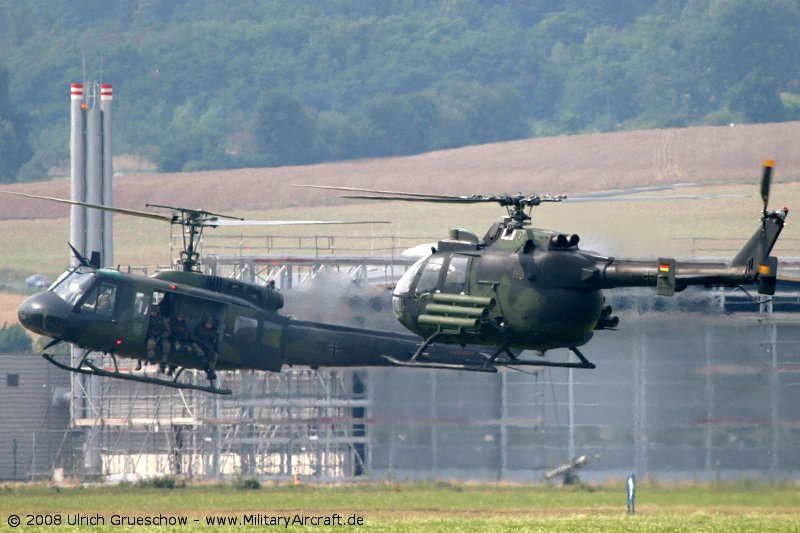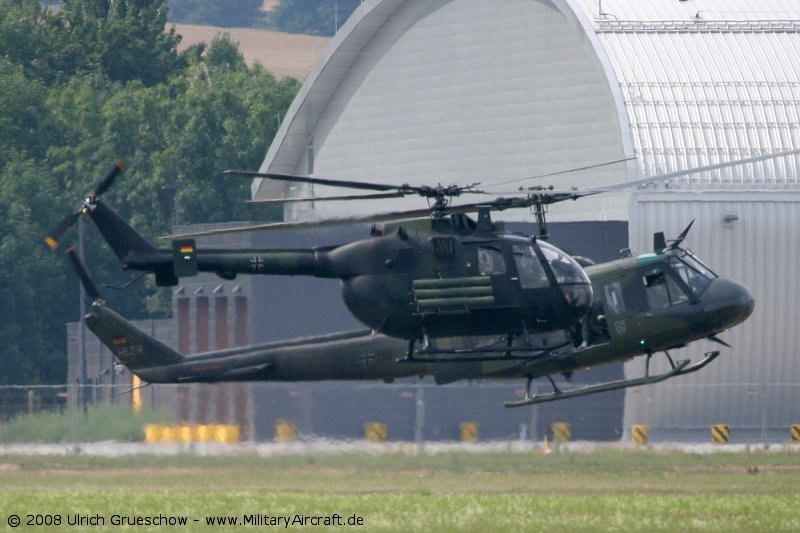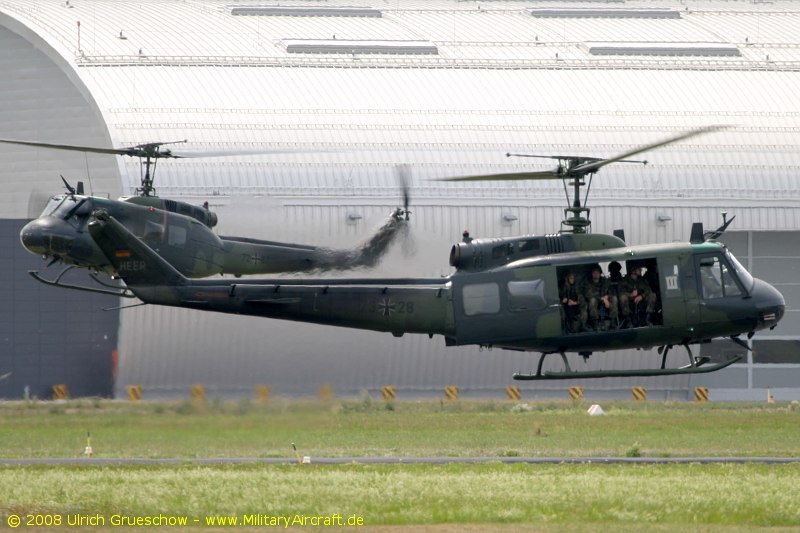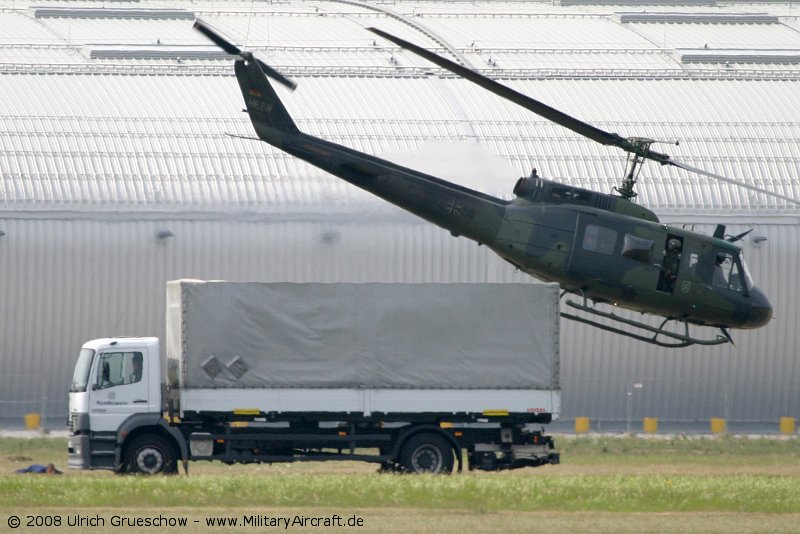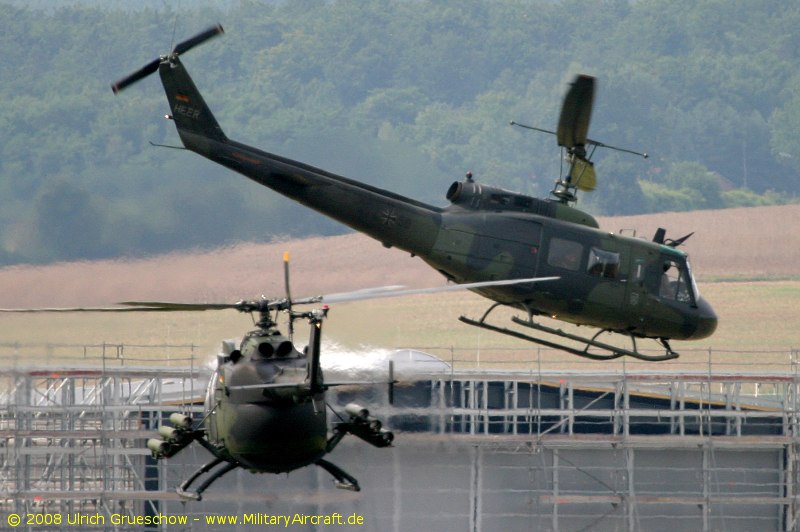 The white truck was stopped by two Bo-105 helicopters. Bell UH-1D helicopters brought in personnel to search the suspicious vehicle and the driver.