Fly Navy 100 Flypast during 100 years of Naval Aviation celebrations at RAF Fairford




Pictures:

Agusta Westland Merlin, BAe Harrier, De Havilland Sea Vixen, DHC Chipmunk, Eurocopter Squirrel, Scottish Aviation Jetstream, Slingsby Fireflies, Supermarine Seafire, Westland Lynx, Westland Sea King

Airshow:

Location:

RAF Fairford (FFD/EGVA), United Kingdom

Date:

18 - 19 July 2009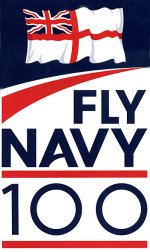 The 2009 RIAT was one of the key events involved in the Royal Navy's celebration of 100 years of Naval Aviation. On 7 May 1909, recognising the military advantages and threat of the Zeppelins, the Admiralty took a bold decision to spend £35,000 on placing an order for the first Naval aircraft. This momentous decision, to commit what then was a considerable amount of money, was the start of the development of Naval Aviation. The effectiveness of Naval Aviation has been demonstrated throughout history, protecting the UK's interests thousand of miles from home through an experienced aviation team that can deliver fighting aircraft, from the sea.
Visitors to the Royal International Air Tattoo (RIAT) have experienced one of the biggest displays of Royal Navy Airpower as more than 40 fixed wing and rotary aircraft from the past and present took to the skies to perform a truly memorable mass flypast as part of the Service's centenary celebrations.
Source: RIAT Media Centre
[
TOP
]